Community meeting sets priorities to include the Homeland, Armenian youth and AGM
On Monday, October 11 the leadership of Orange County's Armenian community organizations,
churches and schools gathered in Ghazarian Hall at Barsamian Armenian Center in Santa Ana at the
invitation of the ARF Armen Karo Gomideh.
ARF Chairman Garo R. Madenlian welcomed everyone and invited Rev. Fr. Karekin Bedourian to start
meeting with a prayer who also expressed his well wishes for the community as well as Armenians in the
Homeland and wherever they may be struggling such as in Lebanon. Garo Madenlian then emphasized
the importance of unity with a purpose based on national goals; that in addition to the important work
each does on a regular basis there still remains a critical need to collectively work together on projects
that are important for the Armenian people as a whole such as Armenian youth in the diaspora and
helping the homeland, especially as we face existential threats on both fronts. He also explained that Fr.
Serovpe Alanjian was unable to attend but sends his well wishes and encourages this effort.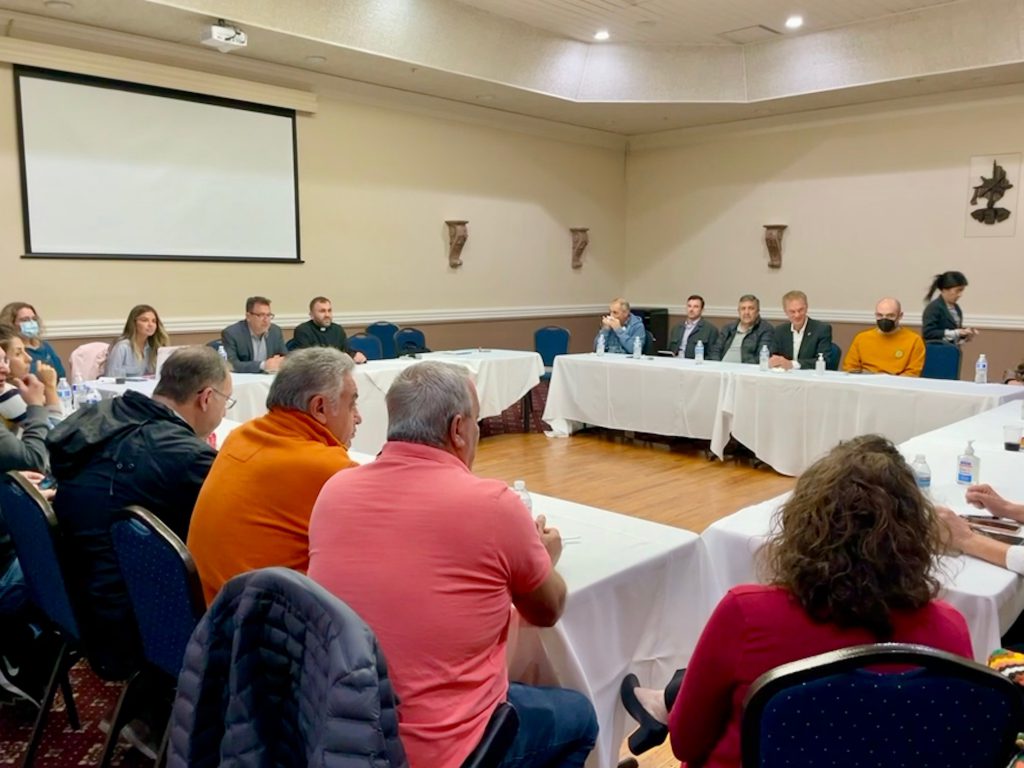 Each participant introduced themselves and their respective organization, gave a brief description of
their activities and plans for the future. In addition to local community activities some of the highlights
included ARF's Homeland Initiatives, Knights of Vartan's program with the World Bank providing
assistance to Armenian villages, ARS Sponsor a child program helping children of fallen soldiers, Forty
Martyrs sponsor a family in Artsakh, St. Mary assistance to displaced families and expansion of their
facilities, AYF's With Our Soldiers and Youth Corps initiatives, and more…
ANCA National Director Aram Hamparian joined the meeting via zoom and provided updates regarding
recent initiatives in DC to help Armenia and Artsakh. He stressed the importance of local politics and the
impact it has on the Hill and US foreign policy, and how each person can get involved and make an
impact. AGM School principal, Ani Sarkissan provided an in-depth update regarding the only Armenian
daily school in Orange County; she presented a new video introducing the school to the community,
explained the ongoing and continuous growth, and stressed the importance of the family/Armenian
atmosphere combined with the high quality of education the students receive.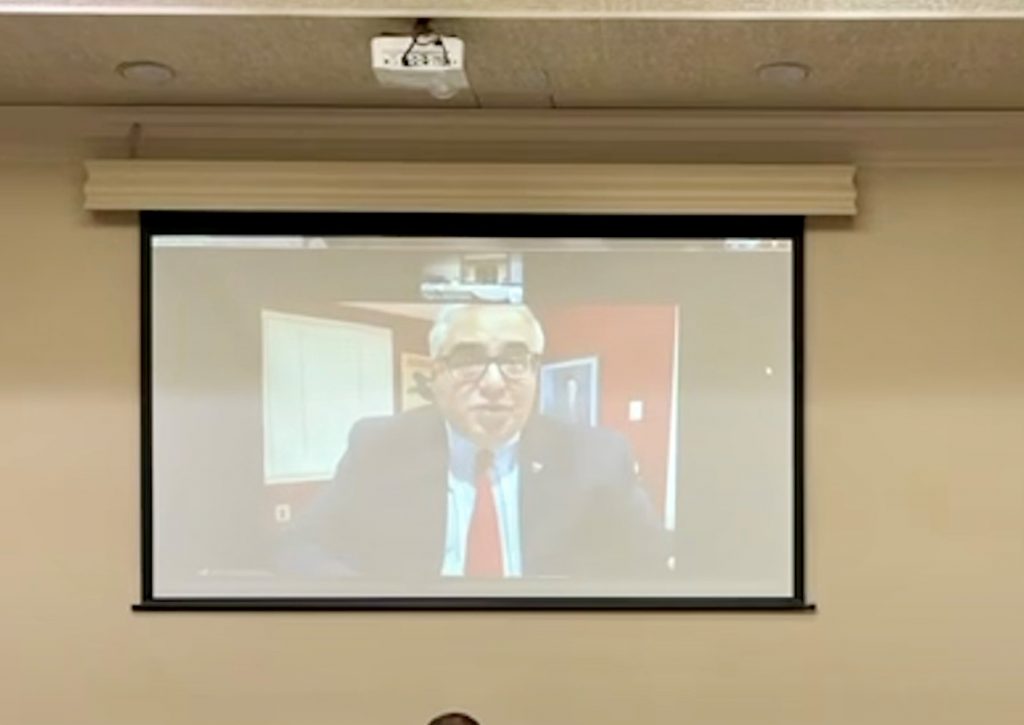 The ARF Armen Karo Gomideh presented its plans for the year including the ongoing Friday night family
at the Armenian Center, the AYF and Juniors, ANCA OC, a youth conference, Armenian Independence
Day celebrations, an Armenian festival and an online program where each organization will be
interviewed periodically about their activities.
The meeting discussed and agreed in principle to come together for important events such as the
Armenian Genocide Commemoration in April and a community-wide Armenian festival, to participate in
the online interview series, and possibly sponsor an entire village in Artsakh or Syunik. All participants
and their respective organizations agreed to maintain open lines of communication and collaborate
whenever possible.
The priorities for the coming year will include helping the Homeland and wherever there are Armenians
in need such as currently in Lebanon, and locally focusing on Armenian youth with a particular emphasis
on continuing to support AGM.
It was apparent all understood that individually each person can do much, and each organization has
done and will continue to do amazing work, but united with a national purpose we are unstoppable.
Participants
ARF Armen Karo
Forty Martyrs Armenian Church
St. Mary Armenian Church
AGM School Board and Principal
ACYO OC
AGBU Saturday School
ANCA OC
ARS Karni
ARS Sevan
AYF Ashod Yergat
AYF Serop Aghpiur Juniors
Hamazkayin Siamanto
Homenetmen Sardarabad
Knights of Vartan OC Vahan Lodge
OC Armenian Professional Society (OCAPS)
Saturday Schools
– AGBU
– ARS Karni
– ARS Sevan